Français English
A question? Contact us!
Businesses : 02 78 77 11 11 | Students : 02 78 77 07 03
Independent operator specialized in dedicated fiber
Businesses — Public institutions — University campuses
As experts of very high speed networks and being motivated by excellence, we offer top-of-the-range Internet and telephony solutions for demanding customers.
Contact us
Our solutions for businesses and public institutions
Tailor-made
offers
Your company is unique, and so are our services: we perform a technical study for every project in order to offer you a customized solution which is the most suitable and the least expensive.
Network
of excellence
Quantic Telecom is a high-end dedicated optic fiber ISP. Our company operates independently and rolls out its own secured infrastructures in major French cities.
Qualified
customer service
We don't have any relocated hotlines or unbearable scripts; our strength resides in our human-sized structure giving you access to local technical support managed by passionate engineers.
Optical fibre
Let yourself tempted by very high speed Internet with service guarantees from 95 € /month
Find out more
Telephony
Your turnkey ultra-modern VoIP telephony solution.
Find out more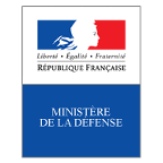 Contact us
If you want a free quote, to order a service or ask a question
Contact us, an engineer will answer as soon as possible.
You can contact us by e-mail 24/7 or by phone from Monday to Saturday from 9 a.m. to 6 p.m.
16 rue Pierre Gilles de Gennes
76130 Mont-Saint-Aignan
Businesses : 02 78 77 11 11
Students : 02 78 77 07 03