A question? Contact us!
Professionals: 02 78 77 11 11 | Students: 02 78 77 07 03
Optical fibre operator new generation
Companies — Communities — University campuses
We are experts of very high speed and we are motivated by excellence. We propose top-of-the range internet and telephony solutions for demanding customers.
Contact us
Our solutions for companies and communities
Tailor-made
offers
Your company is unique, our services too: we realise a technical study for every project in order that we can propose a personal solution to you, the most suitable and the less expensive.
Network
of excellence
Quantic Telecom is a top of the range optical fibre operator. The company operates independently and roll out its own securised infrastructures in the main french cities.
Qualified
customer service
Here, neither relocated hotline nor unbearable script, our humane-sized structure made our strength and allows you to get a support of proximity managed by passionate engineers.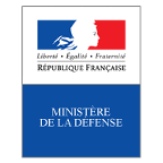 Contact us
A cost estimate gratuit to ask? A service to order? A question to ask?
Contact us, an engineer will answer to you as soon as possible.
You can contact us by e-mail 7days a week, 24 hours a day or by telephone from monday to saturday between 9 a.m. to 6 p.m.
15 rue Pierre Gilles de Gennes
76130 Mont-Saint-Aignan
Companies: 02 78 77 11 11